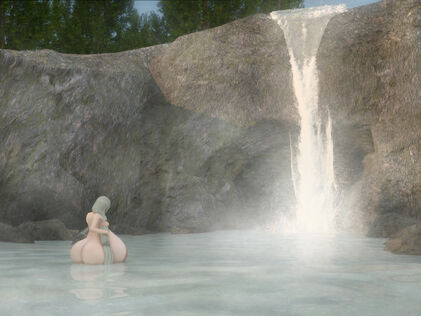 Welcome to the Auctus Universe!
Edit
A wiki dedicated to the universe created by Auctus177, to give additional insight and providing summaries to read. Currently, only Susan has a fleshed out summary. Everyone else (except Ivana and Victoria) has only the very basics filled in.
Basic Summary
Edit
This universe is very alike the ones we live in. The characters generally have unique bodyshapes that's quite unlike the norm. Their stories can be seen as slice-of-life as they progress through whatever growth they may have. They all live in the same city and occasionally meet each other.
However, there are varying levels of realism. For example, Susan has huge breasts, yet her environment and growth can be considered to be semi-realistic. On the other end of the spectrum, Tessa Bleuberry's story is all about growing as big as she can be, with erotically-charged stories to go with it. By no means is this meant to be realistic and mostly serves to create fetish fuel, with some added narrative.
Timeline
Edit
While the characters live their own lives, there have been instances where they cross paths. For example Kim, who's mainly a part of Susan's Life, came across Ivana in the park. But there's no need for the reader to have seen Ivana's scenes to understand the event in Susan's Life. Same thing goes in reverse.
However the order of uploaded scenes are never chronological, so it can become quite overwhelming for a newcomer. A timeline has been created to solve that issue. It's to give clarity and a quick oversight.

This image has been made as a temporary solution. The previous timeline included most submitted entries, but was quite overwhelming and unmanageable with the debut of Bleu & Co. This should hopefully provide a quick overview and possibly serve as a guideline when one is uncertain about a chain of events.
Do note that the year count is mostly there to give structure.
Characters
Edit
Susan's Life Edit
Shy girl with huge breasts she's ashamed for, yet she adores BE.
Susan's close friend with thunderthighs, she's outgoing and helps Susan deal with her insecurities that she herself have overcome.
A introverted boy who takes his roleplaying a tad too seriously. Currently has a relationship with Susan.
Emi & Co Edit
Manon Truman
Edit
Bleu & Co Edit
Zento Sisters Edit
Well-endowed woman that progresses through increasingly bigger pregnancies.
A therapist living a steady life with her pregnancies being the larger out of the three.
The wildcard of the three, she's sure to keep things interesting with her colorful personality.
Miscellaneous Edit
A Reproductive Endocrinologist and the CEO of the specialized hospital. She's researching the tales of a fertility priestess in hopes of answers.
Daniella
Edit
Faye Bergman
Edit
Latest activity
Edit
Community content is available under
CC-BY-SA
unless otherwise noted.